Reserve at Northshore
Reserve at Northshore
2101 W. Highway 390
Lynn Haven, FL 32444
Phone: 850-271-4400
Fax: 850-271-4773
Office Hours
Mon-Fri: 8:30 a.m. to 5:30 p.m.
Sat: 10:00am to 4:00pm
Directions
Going NE on US-231/SR-75 toward E 19th St. Turn left onto Martin Luther King Jr BLVD. Continue to follow SR-77 N. Turn left onto Mowat School Road.
Print Pages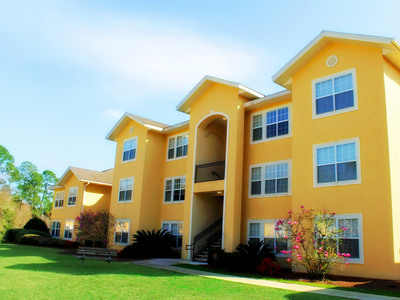 Welcome to The Reserve At Northshore
Thank you for your interest in The Reserve at Northshore Apartments. We are located in beautiful Lynn Haven, FL. We have 1,2,3 and 4 bedroom apartment homes. We are surrounded by lush green grass and a beautiful wooded area. To make your stay more enjoyable, come out and swim in our pool or after a hard day's work you can come home and relax in our jacuzzi. For our youngest residents we have a kiddie pool just for them. We are a pet friendly community with a "Bark Park" for our four legged residents.
The Reserve at Northshore Apartments is centrally located to the second largest Wal-Mart in the state of Florida. We also have a Winn Dixie and Publix grocery stores just around the corner. We are just a few minutes from historic downtown Panama City as well as 20 minutes away from the beautiful Panama City Beaches and Pier Park.
Stop by and take a tour because the only thing that could make living here better is having you as a resident.